Software prompted "Detecting devices..."
a) Check the scanner drive was installed successfully. If not, please install and try again. Please check as shown: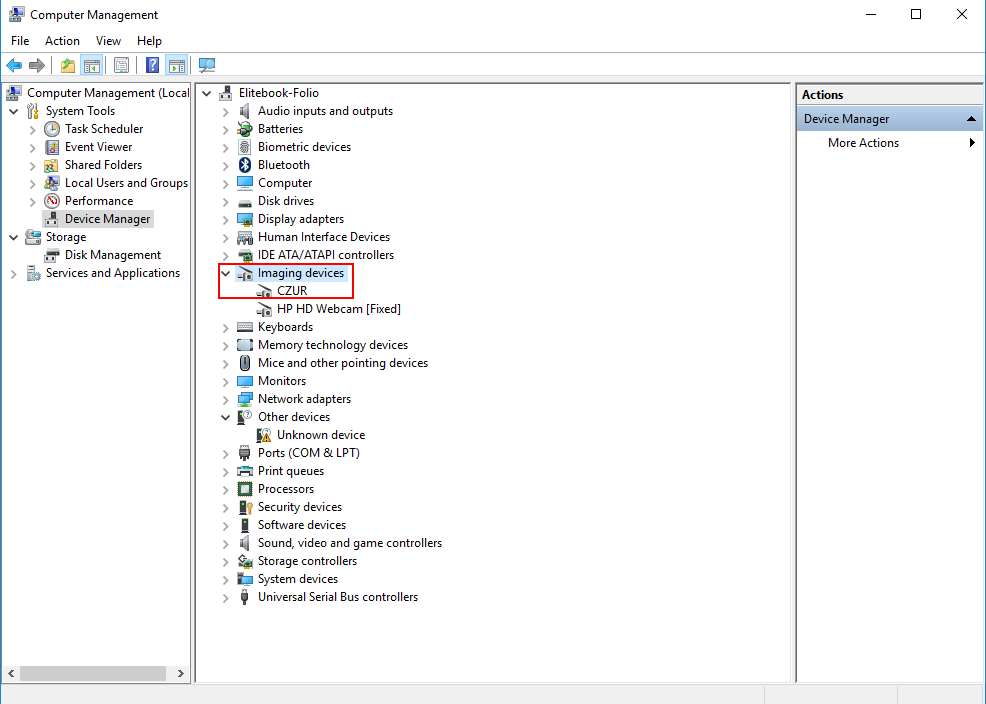 b) If the scanner driver is installed successfully, you can
I. Restart your PC and shut down the antivirus software first. Then re-install software and try again.
II. Change another USB port and try again.
III.Change another PC and try again (including the USB port which connect keyboard and mouse).
IV. Make sure in Windows "camera privacy settings","Let apps use my camera" is on!
c) If the above methods doesn't help, please send software version of this scanner to
customer service for support.